Compatible with Onyx BOOX Note air.

The Magnetic function is only a companion to the Note Air.

Excellent writing experience, very helpful in taking notes on your device.


Pen Diameter: 9.5 mm

Nib: Soft,0.8mm

Weight:15g
BOOX Pen's nib, customized by Wacom, is rather stiff and thin similar to a pencil's while its maximum bearing pressure is only 500gf load. If you use it with hard pressure, it would be highly possible to broke the nib. You are suggested to ease up on your stylus pressure while writing.
If your Boox Pen's nib is broken, you are suggested to take the broken nib out of a stylus according to the steps below.
How to take out a broken nib of your Boox pen comes with Note Air when a nib is broken/snapped?
Comparison Between BOOX Styluses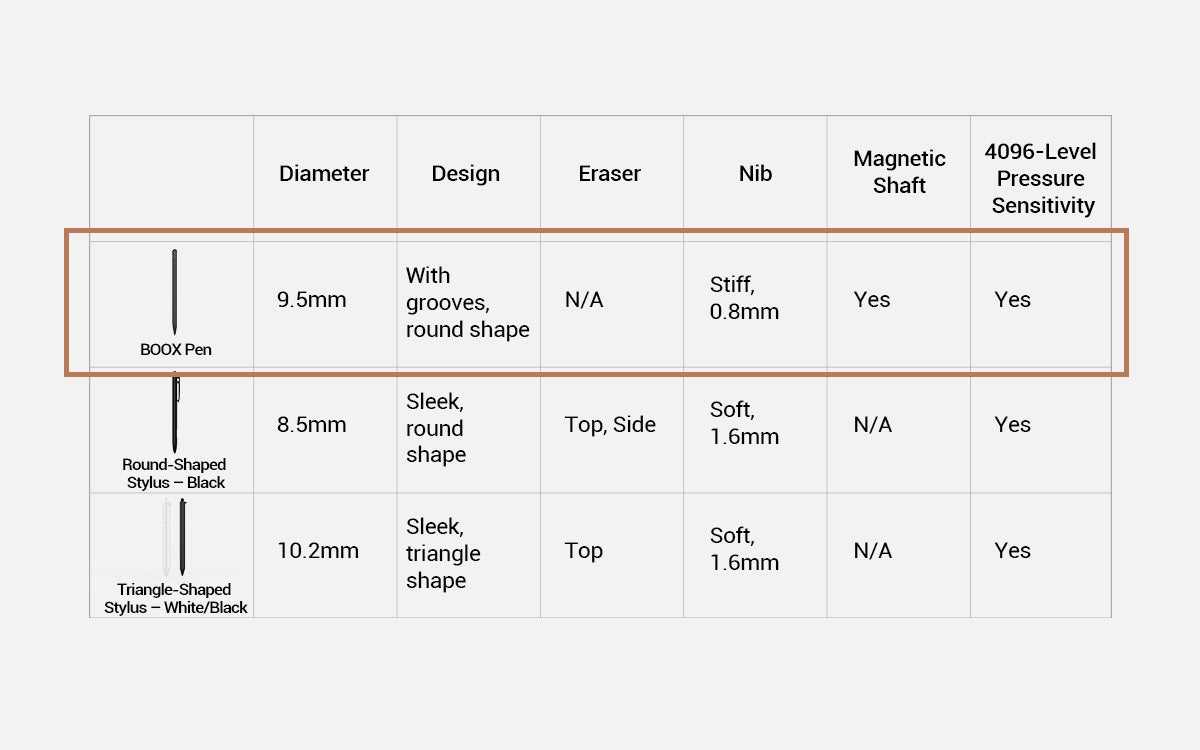 Buy one E Ink tablet, get 40% off one accessory.